A Simple Approach to Direct Restoratives
Among several techniques for composite restorations described in the literature the layering technique is commonly claimed to reproduce the aspects of natural dentition, as well as to allow control of stress generated by polymerization shrinkage. However, the layering technique involves deep acquaintance of adhesive procedures, material handling, and of dental anatomy, which makes it complex and time consuming.
In order to overcome such drawbacks, advances in polymer chemistry engineering along with new layering techniques have been proposed. For instance, low shrinkage composites have been developed for bulk filling of cavities, eliminating the steps required in traditional layering techniques, which substantially simplifies composite resin restoration procedures. In this CE webinar, Dr. Ronaldo Hirata will discuss the two techniques: the traditional layering technique (dentin/chromatic/achromatic enamel) and the modified technique using the low shrinkage composites (bulk flowable/enamel composite resin).
In this webinar, you will learn more about the following themes:
Understand different approaches for composite restorations
Being able to define the correct indication
Implement the bulk filling technique as a routine procedure for posterior restorations
(Webinar and CE provided by our partners at VivaLearning)
---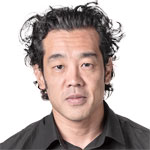 About Dr. Ronaldo Hirata: Dr. Hirata is Assistant Professor of Biomaterials and Biomimetics Department at New York University (NYU), working with research on implant and restorative biomaterials. Also, he keeps private practice in Curitiba, Brazil, working with Esthetic Dentistry. He is coordinator of several post grad programs with focus on Esthetic and Restorative Dentistry in Brazil, lecturing about Esthetic Restorations in many countries.
He finished his DDS in Federal University of Parana/Brazil in 1995, the MSc in Biomaterials in Catholic University of Rio Grande do Sul/Brazil in 2002, and his PhD in Restorative Dentistry in Rio de Janeiro State University, in 2009. Dr. Hirata have published papers in Journals, more than 10 chapters, and two textbooks. One named "TIPS in esthetic dentistry" in 2011, being translated to 3 languages already; and a new one named "SHORTCUTS in Esthetic Dentistry" from Quintessence Publisher, translated to 3 languages as well.