Digital Fabricated Dentures: A New Paradigm in Removable
Dentistry has fully embraced the digital age and its integration into one of the oldest treatments in dentistry is proof that it is here to stay. Computer-aided design and computer-aided manufacturing (CAD/CAM) of complete dentures was introduced following the success of CAD/CAM in implant and fixed prosthodontics. CAD/CAM complete dentures have seen exponential growth in the dental market with the number of commercially available CAD/CAM denture systems growing every year. Interest in CAD/CAM has also been affected by a reduction in the number of dental laboratory technicians with extensive experience and expertise with traditional fabrication processes. In this CE webinar, Dr. Nadim Baba will cover key aspects related to the current status of computer technology for the fabrication of complete dentures and removable partial dentures.
In this webinar, you will learn more about the following themes:
Review the literature pertaining digital denture processes
Learn the clinical and fabrication procedures associated with 2 or 3-appointment workflow in order to organize and implement a simplified but high-quality removable prosthodontic service in a contemporary busy dental practice
Single out the materials and different options available for the fabrication of an Ivoclar CAD/CAM digital complete dentures (single denture, complete dentures, immediate dentures, implant-supported overdentures, and implant dentures)
Discuss how the removable digital workflow benefits both the dental technician and the clinician
(Webinar and CE provided by our partners at VivaLearning)
---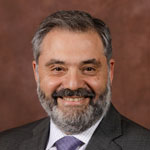 About Dr. Nadim Z. Baba: Dr. Baba received his DMD degree from the University of Montreal in 1996. He completed a Certificate in Advanced Graduate Studies in Prosthodontics and a Masters degree in Restorative Sciences in Prosthodontics from Boston University School of Dentistry in 1999. Dr. Baba serves as a Professor in the Advanced Education program in Prosthodontics at Loma Linda University School of Dentistry, an Adjunct Professor at the University of Texas Health Science Center School of Dentistry in the Comprehensive Dentistry Department, and maintains a part-time private practice in Glendale, CA. He is currently the President of the American College of Prosthodontists and an active member of various professional organizations and a Diplomate of the American Board of Prosthodontics and a Fellow of the American College of Prosthodontists and the Academy of Prosthodontics. He is also the Associate Editor for the Aesthetics/Prosthetics/Restorative section at the Journal of Dental Traumatology and a reviewer for the Journal of Prosthodontics and the Journal of Prosthetic Dentistry.
Dr. Baba has received several honors and awards including: The David J. Baraban Award from Boston University, the Claude R. Baker Faculty award for Excellence in Teaching Predoctoral Fixed prosthodontics in 2009 from the AAFP, and the California dental Association Arthur A. Dugoni Faculty award in 2010.
He is the author of numerous publications and has recently published a book entitled "Restoration of Endodontically treated teeth: evidence based diagnosis and treatment Planning" and has lectured nationally and internationally.