The Art of Efficient Esthetics - Next Generation Composites
Predictability and long-term success of posterior composite restorations continue to be a primary concern for many practitioners due to technique sensitive steps required for proper placement. This CE webinar, Dr. Pete Gardell will focus on proper adhesion protocols and the establishment of proper form and function while meeting the esthetic demands of today's patients.
In this webinar, you will learn more about the following themes:
Understand new restorative systems to increase office efficiency
Understand proper adhesion protocols and application techniquesBecome knowledgeable about current state-of-the-art polymerization technologies
Learn proper placement and polishing techniques to achieve optimum anatomy and esthetics
Learn how to mitigate the external factors associated with these procedures, decreasing stress


(Webinar and CE provided by our partners at VivaLearning)
---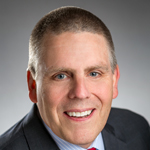 About Dr. Pete Gardell: Dr. Peter Gardell graduated NYU College of Dentistry 1989 and has a technology based practice with an emphasis on esthetics in Stamford CT. CEREC has been in use in the office since 2005, Galileos was added in 2010.

Dr Gardell holds a Faculty position with CerecDoctors.com and is an instructor for the CEREC Accept Program. Dr Gardell has been involved with testing for various manufacturers of restorative and implant products.