Zirconia Mania - Why All the Rage?
If you have been to a dental meeting or opened a dental journal in the past 3 years, I am sure you have heard the "buzz" around Zirconia. The once opaque white material only used as a coping or on a full contour second molar has now found its way to the esthetic zone. What has changed and are all Zirconias the same? Not by a long shot. In this CE webinar, Dr. Franklin Shull will discuss all you need to know about dental Zirconia!
In this webinar, you will learn more about the following themes:
Understand the various types and strengths of Zirconias
Become more familiar with the cementation options for Zirconia
Be able to discuss with your lab partners the type of Zirconia needed for each case
(Webinar and CE provided by our partners at VivaLearning)
---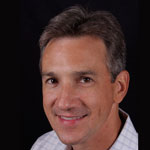 About Dr. Franklin Shull: Dr. Shull is a graduate of MUSC School of Dentistry, a fellow of the American Academy of General Dentistry. Dr. Shull practices in Lexington, South Carolina and is a teaching faculty at Pankey Institute's Aesthetic Continuum, Medical College of Georgia - School of Dentistry and Palmetto Health GPR, in Columbia, SC. Dr. Schull is also an international lecturer on esthetics and dental materials.